The venue that you choose for your event can have a significant impact on its success.
It is important to pick a venue that adds to your presentation and message. Red Head Productions has worked alongside several companies providing event management and knows that the venue can have a vital influence on the feeling and atmosphere of a conference. To ensure that your message is portrayed with elegance, enthusiasm and creativity, here are some of the best conference centres in the UK.
Conference Centres in the UK: Enhancing First Impressions
The UK has some of the worlds most beautiful, unique and glamorous architecture, perfect for hosting your conference. Aside from what you need from your venue, be sure to maintain that initial impact by designing an event that captivates your guests through creative digital displays and stunning backdrops. Our top 10 conference centres are: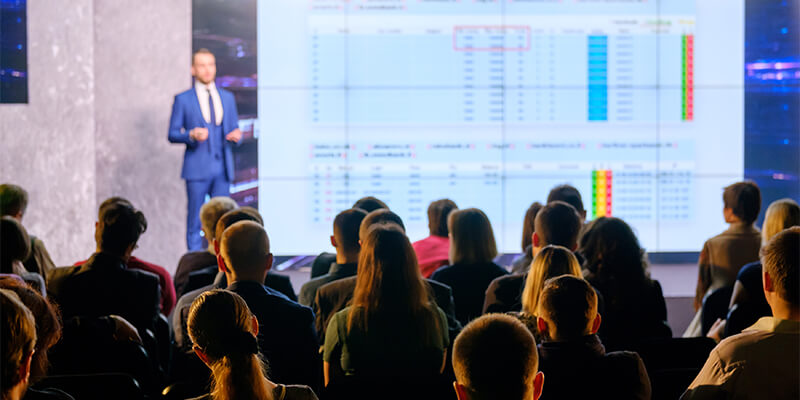 The Natural History Museum is a place of discovery that attracts people from all over the world to see the exceptional artefacts and exhibitions that have been found and donated to the museum's collection. Not only does the content inside the museum create an interesting setting for your conference, but the exterior architecture creates a positive first impression as your guests arrive at the venue. Inside, you can find contemporary conference facilities that have the ability to incorporate creative conference designs that help your guests to absorb your message through visual images and engaging presentations.
You can utilise the inspiration given to your guests through the special exhibitions and collections, by ensuring that your conference leaves a lasting impression through the use of decoration and visual performance. Complement the contemporary setting with sophisticated lighting designs that can be captured through video and film production, allowing you to share the unique event with those that could not attend.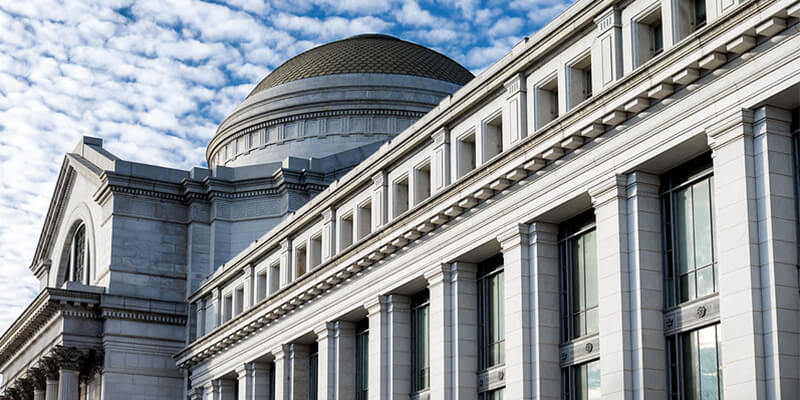 An ideal venue for those working in the media industry, the National Science and Media Museum in Bradford, helps to project the celebration of film, television, photography and new media. Due to the venue being minimalistic yet filled with modern technology, you can enhance your conference by including engaging displays. Red Head Productions aims to create a smooth-running event with limited stress through services such as our event production in London and the surrounding areas. Handling over your project planning and professional management ensures that you can enjoy your conference just as much as your guests.
To accompany your customised conference presentation and setting, the National Science and Media Museum allows you to place your own branding on their Media Wall for state of the art demonstrations. This museum fits in perfectly with those looking for a modern venue to portray a level of sophistication, experience and advanced thinking. The building lights up to become its own work of art in the evenings, providing you with the perfect scenery for a technology-driven conference.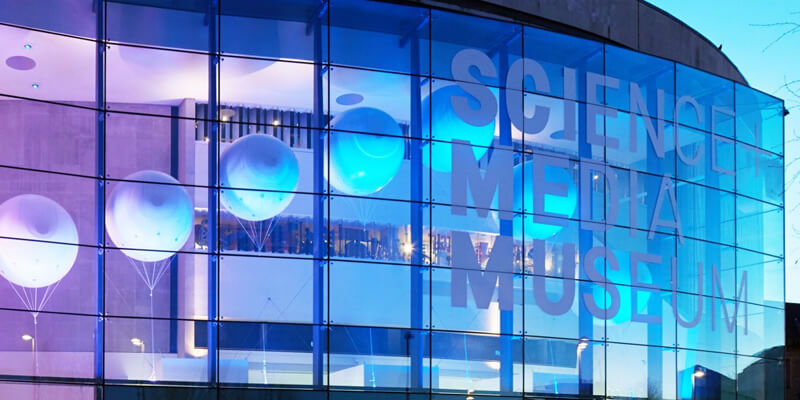 Photo credit – National Science and Media Museum
When opting for the National Exhibition Centre, you can choose from 18 halls and 32 conference suites, all containing a modern setting for your event. The facility allows you to incorporate your own engaging presentations, staging and displays for an exceptional and memorable conference experience. You can even take the stress out of setting up, by allowing Red Head Productions to set the stage to complement your business branding through message boards, 3D visualisation and large scale prints.
Precision audio systems can help you project your voice to the facilities full capacity of 10,000 guests; while specialist designers ensure that every aspect of the conference room portrays your companies message, even if you are using multiple rooms within the venue. The National Exhibition Centre is an ideal location for those wanting to create their own backdrop and seamless furnishings due to its simplistic yet breathtaking layout.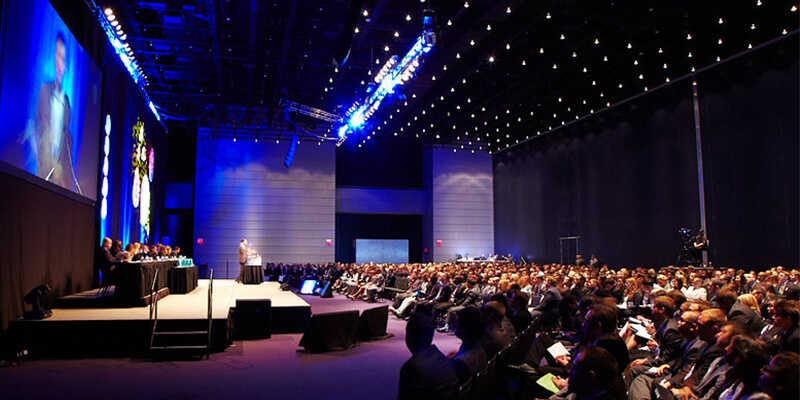 The Crazy Bear Stadhampton holds a stunning and rather unique setting that can cater to around 250 guests for a conference. Each room is different and filled with a range of quirky furniture to give a lasting impression and once in a lifetime experience. If you are holding your conference in the summer, then there are also outside facilities where you can provide a BBQ style catering in between presentations. There are also a number of activities that you and your guests can engage in, such as clay shooting, falconry, axe throwing and many others.
This venue is perfect for conferences wanting a little twist as the design of the conference rooms are most definitely not your average, and would only require small set up and staging. Not only is the location stunning, but it is also ideal for conferences with guests that will need to stay overnight as the Crazy Bear Stadhampton is also a luxury, five-star hotel.
Photo credit – Crazy Bear Stadhampton
This is most definitely a venue with a view, as up to 400 guests can look out onto the beautiful scenery of London. The Shard provides breakfast and evening courses for conferences looking to hire a venue that has everything they need, meaning little preparation before the big event. There are various different conference rooms for you to choose from, all of which have been designed differently yet elegantly to suit your business image. Red Head Productions event management in London can help you to add to this by creating a bespoke design that portrays a professional business through corporate branding; this includes 3D visuals, light walls and message boards.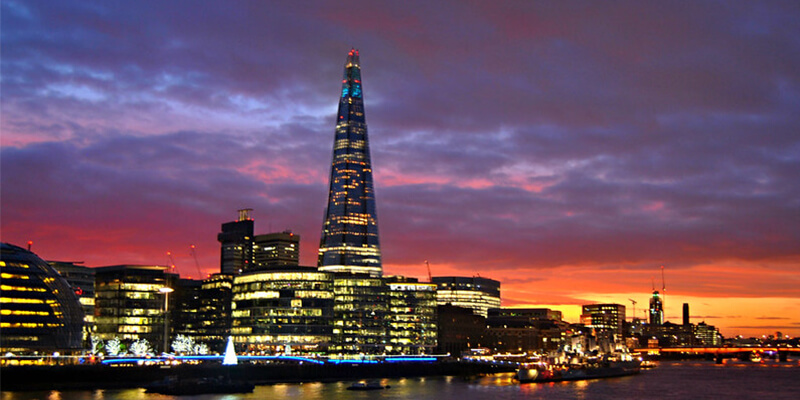 The Royal Pavilion, located in Brighton, has the facilities to provide you with the perfect backdrop for corporate events that wish to have drinks at reception or high-quality dinner courses. If you wish to have a conference during the day, then guests can engage in a private tour and walk around the various different galleries and collections. This location is ideal for those wanting to present a message while also creating a platform for team building.
You are able to choose from various different conference rooms depending on the scenery that you wish to help portray your business image. The venue holds banquet meals, standing receptions, a buffet or just a seated presentation layout. Red Head Productions can provide you with personalised lighting to showcase your presentation as well as the beauty of this stunning conference location.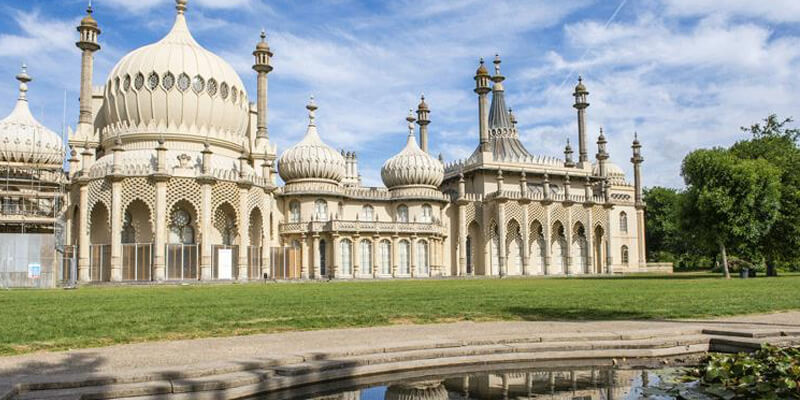 Photo credit – Royal Pavilion
This venue includes a luxury hotel as well as modern conference rooms for you to include your stage light displays and audio systems provided by Red Head Productions. The stunning scenery at Woburn Centre Parcs provides you with the ultimate first impression as guests arrive at a building full of life and nature, while still maintaining that modern and professional appearance.
The Woburn Centre Parcs conference rooms are ideal for allowing teams to travel during the day from London. The location is only 50 minutes away from London by train and provides guests with the opportunity to get away from the busy atmosphere of city life without taking them too far.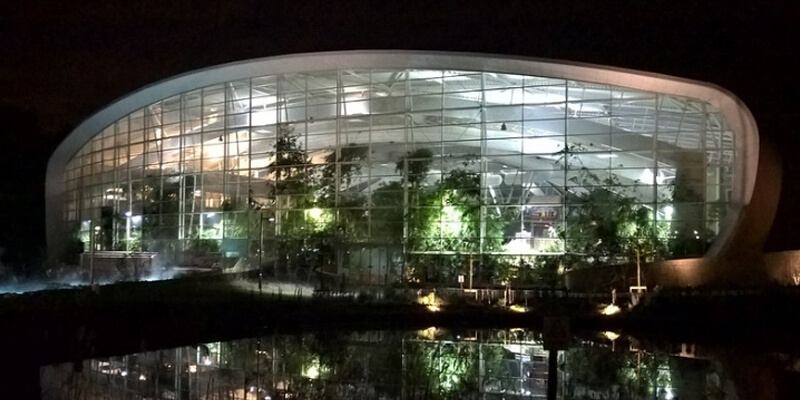 For conferences with a more elegant and classy tone, the Lords Cricket Ground provides a traditional setting suited to any business. You can choose from the venues three permanent conference rooms; the Long Room, the Media Centre and the Roof Terrace. Depending on what image you wish to portray, the venue is able to add a sophisticated touch.
The venue has the facilities to cater to events of any size and provides various different rooms that you can fill with your own conference decoration plans or a more minimalistic approach by using the beautiful architecture. To ensure that your design looks striking, Red Head Productions works with you to provide services that aid and enhance your conference, our team can help you as little or as much as you need through our event staging services in London.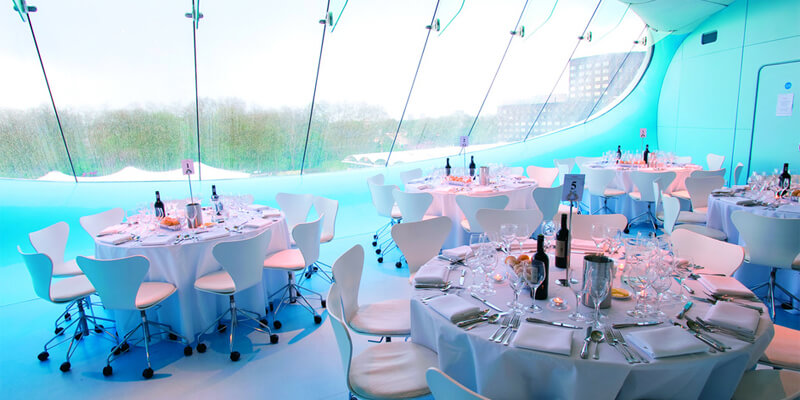 Photo credit – London Town
Combining the original features of the 17th-century manor house and state of the art technology within their 27 room conference centre, Weetwood Hall provides a sense of modern elegance to help enhance your conference. The venue provides a range of activities as well as the opportunity for guests to walk around the 9 acres of land surrounding the building. You can utilise this space by using Red Head Productions to tailor AV equipment to your conference's needs, allowing you to design an event that brings people together.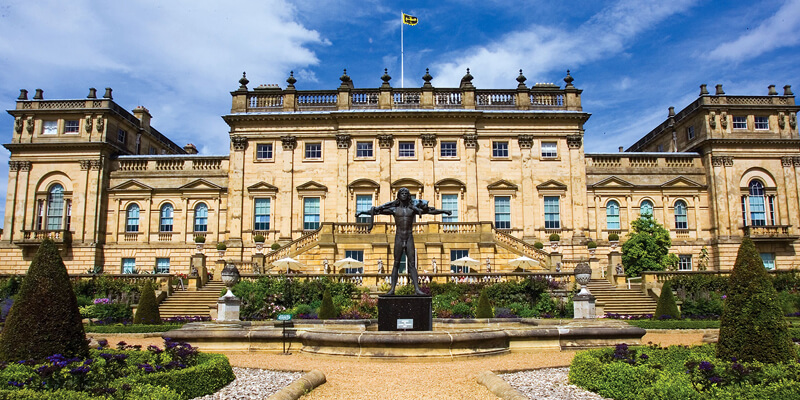 Photo credit – Weetwood Hall
The Hinckley Island Hotel provides you with an elegant and sophisticated setting, offering a minimalistic yet striking room for your conference; this gives you the opportunity to utilise Red Head Productions range of creative and reliable event services. Depending on the type of conference you wish to create, this venue has several breakout rooms and conference halls to cater to large and small conferences.
The venue has extremely good transport links to various motorways including the M69, M6 and M1, as well as easy access to a local train station making it perfect for a big conference including teams from various locations. The hotel aspect of this venue is also ideal for those that need to travel, as they include special packages for corporate conferences.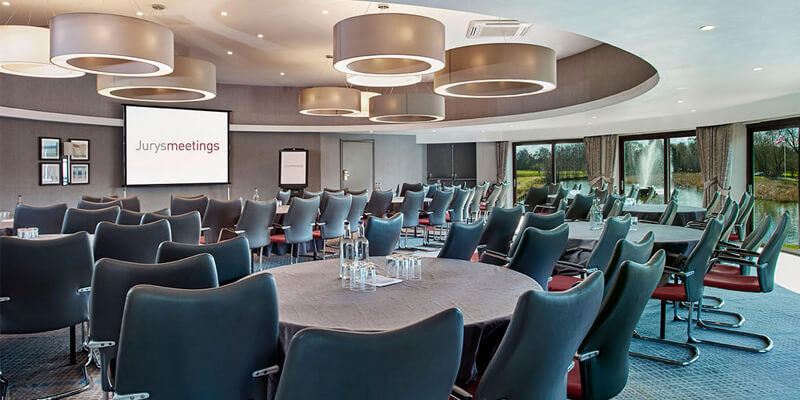 Photo credit – Jury's Inn
Choosing The Right Conference Room
A conference room should add to the experience for your guests while also providing you with a platform to design an event around, plan decorations, install sound systems and customised lighting. If you would like help with ideas for your conference and your business, feel free to contact the Red Head Productions team today.