Corporate events take a considerable amount of organisation and planning to be a success, and effective promotion aids in high attendance. So, if you want to know how to promote your event, follow our top tips to ensure you are making the most of social media.
Knowing how to promote your event effectively
As specialists in event management in London, we understand how much time and effort goes into planning a corporate event. In order to guarantee that all of your hard work has not gone to waste, you need to promote your event and reach out to as many people as possible. The best way to this, of course, is through social media. It is estimated that over 2 billion people utilise social media, making it the perfect platform to showcase your event and network with people in the relevant sectors. There are a whole host of social media platforms to choose from, and all have their own unique features and tools which will help promote your event effectively. With our useful tips, you'll be able to identify what platforms are most appropriate for your event promotion, how to monitor/manage who is interacting with your promotional posts, and so much more!
Choose your social networks
While social media as a whole is an excellent way to promote your event, depending on what industry you work in, certain platforms will be more effective promotional tools than others. When deciding on what platforms you wish to use to promote your corporate event, you should take into consideration the target audience. Every social media platform has its own unique user analytics, so researching what they are beforehand will allow you to dictate which is most suited for your event. Below, we have listed the most popular platforms for event promotion alongside their user demographics. Ensuring your promotion efforts reach the right people is vital, so take a look at the various social media networks available and decide which is the most appropriate for your upcoming event.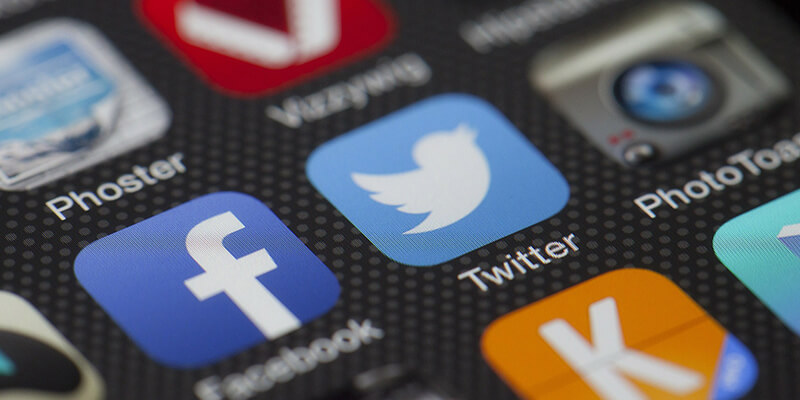 Facebook
Facebook is arguably the most popular platform to use for event promotion as you can create event pages, share event updates and engage followers. Through paid promotion, you can also target your event content to specific groups of people. Being such a popular social network, it is no surprise that over 47 million public Facebook events were created last year. This means you will need to ensure your corporate event stands out. To do this, you should:
Choose a 1920×1080 cover photo that looks good at any size
Be specific about location, time and category
Devise an enticing event description
According to Omnicore, of all the people on the internet, 83% of women and 75% of men use Facebook. The gender difference in Facebook users is fairly equal, with 43% being female and 57% male. Other notable statistics are:
72% of online users aged 50-64 use Facebook
88% of online users aged 18-29 are on Facebook
Instagram
As a unique, image-laden platform, companies tend to get a huge amount of engagement on Instagram. Since its inception in 2010, Instagram has evolved by adding many new features, increasing its popularity to the point where it is now one of the Top 15 Most Popular Social Networking Sites in the word. On average, Instagram has 500 million daily active users, but the app is targeted to more of a younger audience than Facebook. This is proven by the fact that 72% of 13-17 year olds use Instagram, compared to 21% of 50-64 year olds. For this reason, Instagram may not be the best social media platform to use when promoting your corporate event as the majority of users are below working age.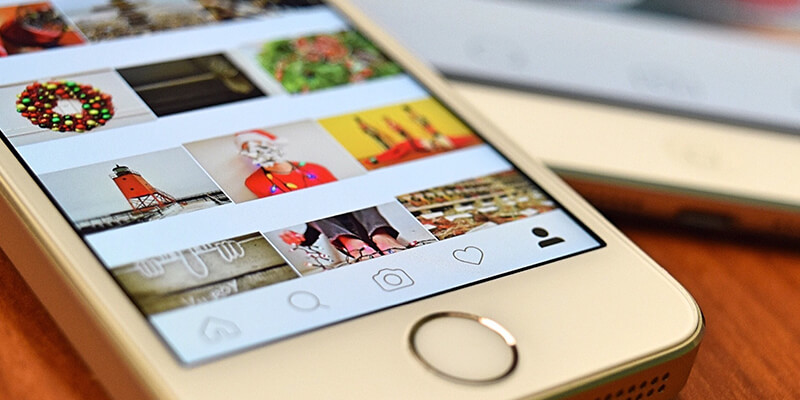 LinkedIn
Ideal for corporate event promotion, LinkedIn is the ultimate professional social media platform that specifically allows you to connect with people within your industry. It is worth noting that 90 million LinkedIn users are senior-level influencers and 63 million are in decision making roles. As well as being inundated with individuals who are in well-established careers, the platform also boasts 87 million Millenials users, many of whom are university graduates seeking employment. Despite having over 100 million active monthly users, not many people use the platform to its full potential when it comes to event promotion possibilities. So, to make sure utilise the platform to your full advantage for your corporate event, take a look at the best ways to promote your event on LinkedIn.
Twitter
Similarly to Instagram, Twitter is most popular with younger people, but it is still a great platform to utilise to promote your upcoming event. The most common age group to use Twitter is 18-29 year olds (40%) followed closely behind by 13-17 year olds (32%) If you think your event is more likely to attract older people, then Twitter may not be the best platform to use or promotion. However, features such as creating a hashtag for the event may be worthwhile as it allows people to get involved in a discussion and build excitement in the lead-up.
Snapchat
What started off as a simple disappearing messaging app has now turned into one of the most common ways for young people to communicate. Today, Snapchat has 186 million daily active users and is regularly used by celebrities to post stories promoting new music, products and other services. Here is a breakdown of Snapchat's age demographics:
69% of 13-17 year olds use Snapchat
68% of 18-29 year olds use Snapchat
26% of 30-49 year olds use Snapchat
10% of 50-64 year olds use Snapchat
3% of 65+ year olds use Snapchat
If you are still undecided as to what platforms to use, take this quiz.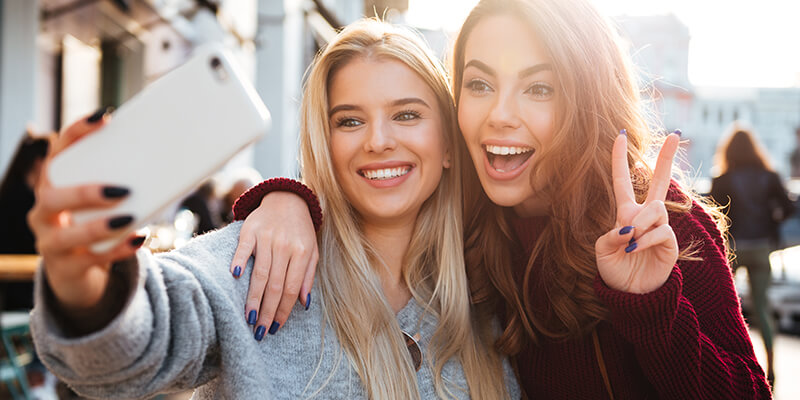 Upgrade your social profiles
No matter what platform you choose to promote your event, you want to ensure it looks professional and contains all the necessary information. With the use of sleek headers and thorough company descriptions, your social profiles will act as an invitation and sneak peek to what people can expect from your event. Some tips to make your social profiles effective promotional material are:
Add the event hashtag and/or logo to your headers – You will attract more people to your event if your social profiles all have a consistent look
Optimise your "about us" sections – An engaging description of your company, paired with keywords and a mention of the event will give users a rough idea of what your aims are without overloading them with information
Interlink all your social media pages – By including your Twitter and Instagram etc., handle on your Facebook and vice versa, your online presence is more likely to increase, and thus your event will gain more attention
Work with influencers
Influencers have a significant impact on social media, so contacting and building relationships with key people in your industry will be very beneficial. The best way to reach out to influencers is through social media. It is worth doing your research and creating a list of influencers you wish to attend/promote the event and contacting as many as possible. Depending on their social following, it is easy for a DM or tweet to be overlooked, so keeping our options open is vital. You should also take note of what social media platform they are most active on, as this will increase your chances of getting a response.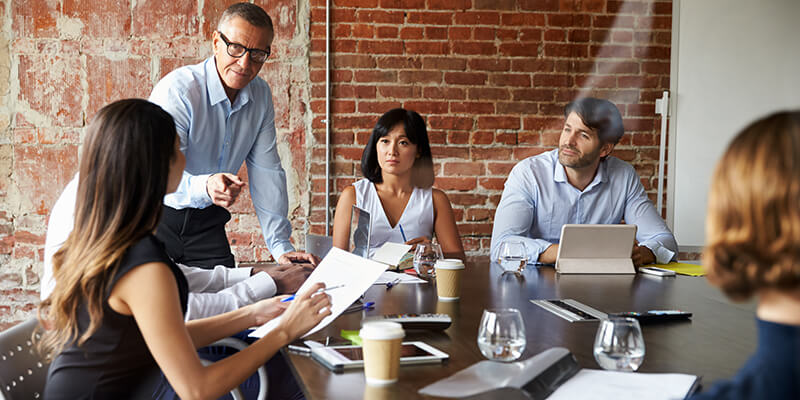 Use live video on the event day
This tip is extremely useful if you plan on hosting more corporate events in the future and wish to showcase how successful they have been in the past. We wouldn't recommend live streaming the entire thing as this will encourage people to watch the event unfold from their screens as opposed to experiencing it in real life. However, behind the scene snippets, or interviews with guest speakers will engage viewers and inspire prospective attendees. The effectiveness of live streaming with regard to user engagement is undeniable as, according to Facebook Live, comment 10x more when a video is live. In fact, 30% of people who watch a livestream of an event will attend the same event the following year! An added bonus of using Livestream to promote your event is that it is cost-effective. If you are on a budget, you should take advantage of tools such as Facebook live as it is easily accessible and simple to use.
Measure social media activity
To make sure your promotion efforts are working, you will want an understanding of what is resonating with your followers. By doing this, you can then tweak your promotion strategy accordingly and hopefully drive more interest in your event. We suggest measuring the following key metrics:
Engagement rate – Posting content to promote your event is only half the battle as you need to ensure those seeing what you have posted are actually interacting. You should, therefore, identify trends and re-post your top content to improve your engagement rate and show up in more feeds.
Clicks
Sales
Return on investment – If you're using paid advertisements it is vital that you monitor your ROI so you can see that your money is being spent effectively
Make yours the most anticipated event of the year
We hope our tips have given you everything you need to know about using social media to promote your event effectively. Don't forget, if you need a helping hand we are more than happy to assist you. We offer a range of services, including event staging services in London and event production in Milton Keynes, so do not hesitate to contact us.